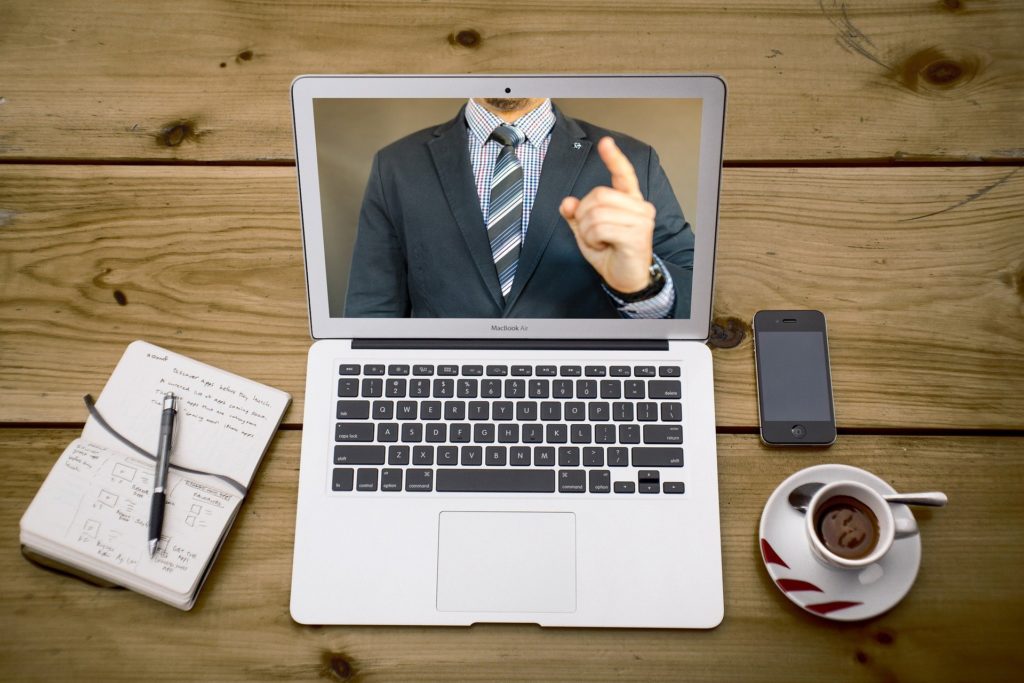 It's 9:30 in the morning my first of many sales zoom calls and like many others there are numerous technical glitches from both parties to overcome, predominantly me. For one, forgetting to announce my scheduled calls to the rest of my family, to ease off downloading the latest update to Fortnight or the UHD stream of Toy Story 4 or god forbid a concurrently planned Zoom call from my other half.
We finally "meet" in the virtual empty space, greet each other, cameras off obviously, sometimes even forgetting to unmute from the previous zoom call after starting. You know the ones i'm taking about, the ones where you wait intently for your chance to speak or announce your update, the one expected of you and then you considerately mute yourself straight afterwards to do something else. Anyway, back to this conference call, no video shown, potentially an introvert prospect, best to copy his lead. As a sales person you are by your very nature a type of chameleon gentleman, mimicking your surroundings and trying to make everyone as comfortable as possible in the shortest time possible, a hard task but we persevere nonetheless.
To claim it went well was an exaggeration, it was short, blunt and very one dimensional, by that I mean not particularly exciting.  And this is the real issue with zoom, meeting a new qualified prospect for the first time is like going on a date but with the added bonus of potentially making money instead of losing it, sales is supposed to be fun, from the moment you start with a solid hand shake, keeping eye contact, all the non-verbal queues being played out in real life all playing a big part in how successful your outcome is. By its very nature sales is a uniquely personal experience especially when you are selling value products and services, luxury items or anything in between, it is the moment you guide your prospect to a state of happiness or if not happiness a state of non-fear that the problem that they face can be solved because of you. How can you replicate that experience via virtual chat rooms where everyone is present but no one really is?
Webex, Skype, Teams and now Zoom have always been there.  Tools to use for internal meetings when the meeting room has been booked and you need to see a spreadsheet on a screen so you simply can't just go to a coffee shop to hash it out, tools that were on the same footing as a telephone call to be used for external intro/qualifying meetings basically preludes to the "real" meetings face to face, where the nuanced assembly of buyer and seller takes place. Or simply devices to catch up with existing customers, maybe to discuss which new restaurants in town that are worth visiting on your next trip to see them.
But lest not you forget we are in corona world 2020 – an uberly cautious place, where everything is going through these platforms, unsurprisingly Zoom is now valued more than American Airlines, Expedia and Hilton combined. A place of exaggerated smiles that become momentarily frozen, half faces  seen through little windows and portals into the inner workings of peoples literary collections. Is this supposed to be our new norm, Do we have to accept this 21st Century tragedy? Maybe, temporarily at least, however I speak with some trepidation when I muse; the longer we continue deluding ourselves that protecting our safety is not worth the effort of a face to face new business interactions, the more we lose touch with what it means to properly forge a new relationship, business or otherwise. These are the customers that will have a profound affect on your life and your perceptions on life. They may turn into your mentors or you into theirs. You could help them our with a venture or another opportunity, you could introduce them to your inner circle of friends if things go really well, because that is how it all starts, Zoom is the continuation not the start. 
Let me know if you agree!